Well the year is quickly disappearing and we once again had the pleasure of sponsoring the NZIA Graphisoft Student Design Awards.
The grand final was held last night in Auckland in front of an enormous crowd – the best turn out in the 6 years we have been sponsoring the event.
David Sheppard, John Melhuish and Camilla Block had the unenviable task of judging this years awards and while they felt there was a clear winner they were blown away with the calibre of all the work.
Taking out the top prize this year was Raphaela Rose of Auckland University.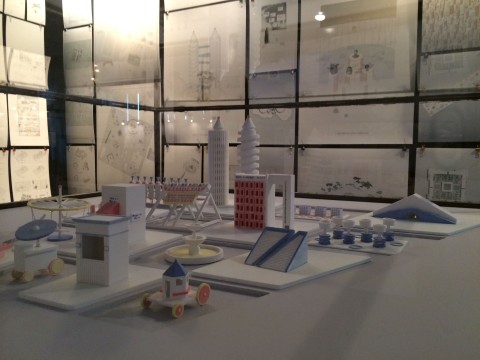 Highly commended were Sacha Milojevic (the son of my first year History of Architecture lecturer – Michael Milojevic) and Nathan Swaney, both also of Auckland University making it a clean sweep – the first time since our invovlement began.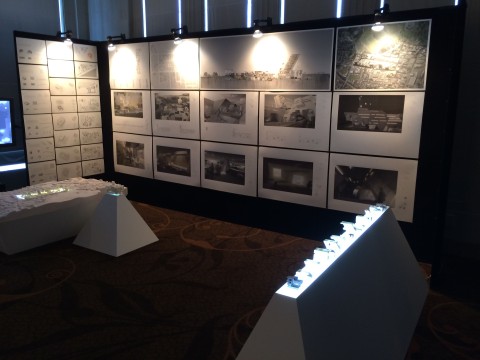 All the students should be congratulated for the efforts they put in to make this a fantastic event.
Judges Citations
Victoria University of Wellington, School of Architecture
Ashley Beck -Â Bio-Body Reactor
This exploration of the complex relationship between humans and machines (cyborgs) is presented with impressive, evocative imagery. Integral to the concept is the presence of algae and its potential to sustain humanity on several levels. The building itself has a cinematic, menacing and thought-provoking quality.
Toby Coxon -Â Desiring Affect
This ambitious investigation into the beginnings of the design process questions the fundamentals of static habitation. The result is a proposed bakery/café composed of a sequence of sculptural, elastic spaces.
Tara-Lee Carden -Â City of Flux: liberating the concrete terrain
This imaginative proposition grapples with the almost insurmountable problem of impending sea level rise. Moats, canals, locks and aqueducts are all employed to create a new urban playground and work precinct on the Wellington waterfront. The need to think beyond artificial property lines and take into account the city's underlying geomorphology is addressed directly and confidently.
Hayden Grindell -Â Date with Data
An unglamorous and ordinarily unseen part of our infrastructure – data storage – takes centrestage in this project. Several solutions are investigated, one a self-contained tower of austere beauty. In another, complex, sectional relationships are explored to house disparate uses with deft integration of the groundplan.
Auckland University, School of Architecture and Planning.
Marianne Calvelo - MAD WOMEN: a contemporary architectural translation of domesticity
One of Auckland's much-loved buildings, St. Kevin's Arcade, is reinterpreted as the headquarters for Architecture + Women NZ. The result is a genuine alternative to conventional workspace, with cleverly integrated children's play areas and flexible gathering rooms. The whole is intimate and intricate.
Nathan Swaney -Â Extraction Lands and the Permanence of Production
Offshore oil and gas rig hardware, salvaged and recycled as a ship-breaking yard, is this project's guiding idea. The scope is expansive and heroic. The themes of industrial decay and rebirth – as well as waterfront habitation – are convincingly juxtaposed.
Sacha Milojevic -Â Newmarket Campus as a Porous Megaform
Created with intelligence and intuition, this project offers a vision of an educational community, conceived in an organic manner from a series of single rooms outwards. It recognises the 'world apart' quality great universities share, yet does not ignore its urban context. Every part of this deftly presented scheme exudes a sense of passion for architecture.
Raphaela Rose - Sex(uality) and the City: Counteracting the Cock-ups of Auckland's Main Strip
Architecture is cleverly and gainfully employed as a mocking tool in this mischievious, satirical project. The scenario calls for the city blocks containing the Sky Tower, casino and proposed new super-brothel to be surrounded by a fun park themed by recent local sex scandals. The result is a joyful, rollicking series of attractions, each of them like an exquisitely and wittily conceived fable. Beneath that sugar-coating, a subversive message filters through, undermining the current environment that has been foisted upon the city.
UNITEC – Department of Architecture
Michael Holehouse -Â Architecture for the Whangamarino Wetland
Conceived as a distilled series of poetic moments, this project sensitively opens the door to a previously inaccessible wetland. Considered, restrained archetyptal forms (demonstrated by highly crafted models) have been designed to eloquently acknowledge the ground conditions on which they stand.
Tessa Crosby -Â Social Sutures; the integration of the medical facility into the urban tissue
This well-researched and articulated project relocates an oncology building from the isolated hospital campus to a central CBD site. It re-imagines the ground floor as a public convention centre and the beginning of an architectural promenade through the site and building. A humane and sensitively conceived piece of work.
David Cook -Â Reclaiming the lost city
This design for a civic arts space is a thoughtful response to some of the questions now facing Christchurch. Using materials lovingly rescued from earthquake rubble, a centrally placed oculus acts as a symbol of light and hope. The spirit of preservation embodied by the project provides an alternative to wholesale demolition.
Daniel Smith - Humanitarian Architecture, People, Place & Power
The challenges facing a western architect assisting in a Third World country are at the heart of this project. After exhaustive consultation with the inhabitants of a Cambodian village, the architect has arrived at a sensitive, honest solution for a series of new public buildings. A limited palette of materials and construction techniques, together with difficult climatic conditions, have been harnessed to deliver a convincing, positive outcome.