Using the Internet to communicate and sell is basically taken for granted these days, however from time-to-time it never ceases to amaze me on how quick things can happen. Also because everything is handled electronically the ability to monitor and analyze results is incredible – in days gone by it was time intensive to try to determine responses to direct mail campaigns and the information was never very accurate.
Yesterday Cadimage Tools announced the release of a book – the GDL Handbook: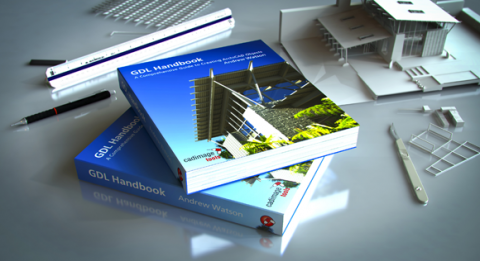 At 4:18pm I sent 3942 Emails to all my Customers – (customers who have opted in to receive Newsletters so not Spam!)
The Email, while focusing on the Book, also had a couple of other topics of interest to our customers and included a series of links that the customers could follow for further information about the Topics.
Within 2 minutes of sending the email customers were already clicking the links.
Within 10 minutes the it was easy to see that the two links relating to the GDL Handbook were the most popular links.
At 4:24pm we received the first Sale of our new book! 6 Minutes after the original email – Wow!
By 10:19pm (6 Hours 1 minute after email) we had orders for 9 Books from Australia, Germany, Luxembourg and the USA
Having now arrived at the office (8:12am next day) I have looked at the 'link stats' which are also interesting:
In the first 16 hours:
We have received 709 Clicks from 403 Unique Customers (approx 10% of email recipients)

229 Clicks have been registered against a PDF of sample pages from the Book

130 Clicks have been registered against the Product Page on our Website where customers can purchase the Book
While some of these numbers aren't necessarily big, it is the speed of them that amazes me.
Now while the above makes it sound easy to do business on the Internet this is certainly not the case:
We have invested for over 4 years in establishing our International eCommerce Website
The Book has taken Andrew Watson over a year to write
It has taken 3-4 weeks to get all the marketing and launch material together
The main point is though, all this effort is being rewarded and because of the infrastructure we have build we know we can easily launch new products quickly and make sales from around the world.