Google's new browser Chrome was released today and while I haven't had a great deal of time to put it through it's paces I have certainly found it fast and like some of it's features.
While traditional applications still exist there are an ever increasing number of web applications available.
Google Chrome provides a nice feature to allow you to Create application shortcuts…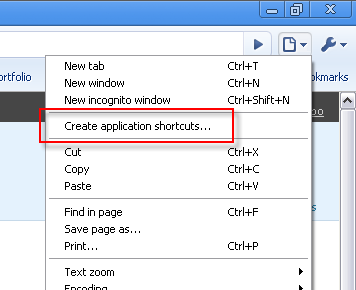 This allows you to browse to a web application – take Xero for example – and have a short cut produced for your Desktop, Quick Launch Bar or Start menu.
Once the short-cut has been created you now simply click it to launch the application in a browser window without all the browser interface (address bar, bookmarks etc)

All good!