Today I passed 1,000km running for the year!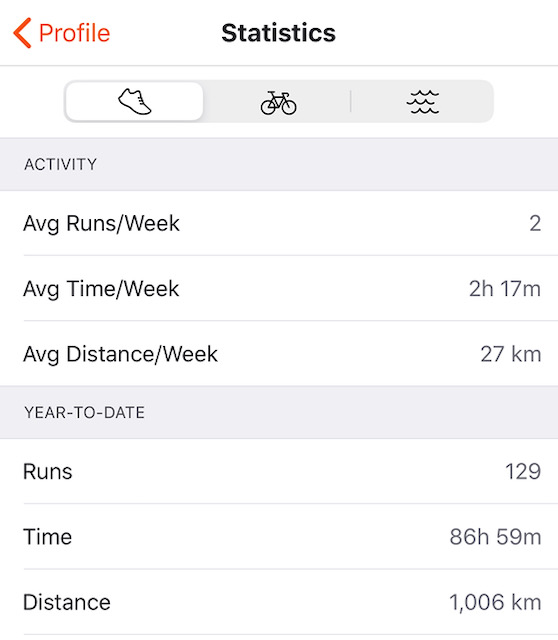 This has been a target a couple of times in the past but for one reason or another it's taken till now.
I had never really thought too much about running a distance over a long period of time but years ago I read this post and though the concept sounded relatively simple of running 3km/day – which I translated to be 6km every two days.
Aside from the actual running, the great thing about a goal like this is how you break down a goal in to smaller steps with their own targets: 500km in 6 months, 84km / month etc.
Breaking it down helps you focus on the short term while knowing the long term will take care of itself, it also allows you to celebrate the little achievements along the way.
Obviously not all goals can be easily broken into the same repetitive steps but the concept still holds.